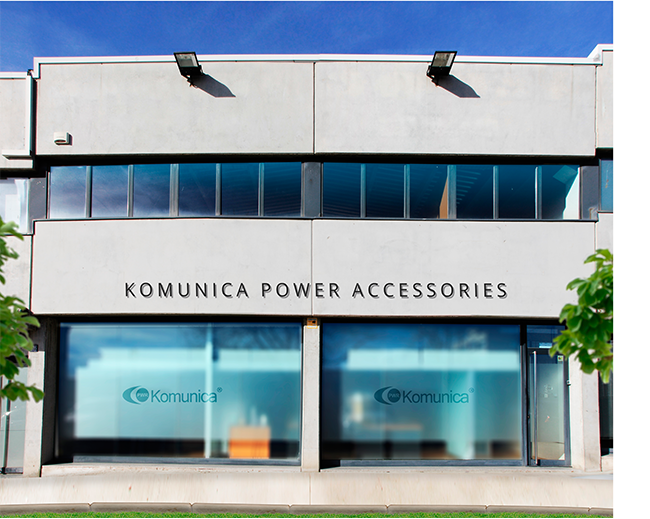 About Us
Our Company
Devoted to the development and distribution of Radio-communications and Electronics accessories with direct focus on the Internationalization and continuous evolution of our sector.
Always in evolution, trying to align with your needs.



Komunica Power provides the wholesale and retail electronics services in Europe, United States of America and several other countries around the World.  
The United States and Europe are the company's priority markets. 
Our Values
Close to the client, we work proactively, adapting to your new needs.
A spirit of innovation and adaptation to the new technologies and needs of the market.
Professional and personalized service, our best hallmark.
Generating trust among our clients, we offer top quality and performance at a competitive price.
Large stock of product, ready for immediate delivery.
Speedy service. Quick turnaround and processing of queries and shipments.
Our Mission
Generating trust and loyalty in our clients.
Turning our "Komunica PWR" brand into something synonymous with quality, innovation, dependability and trust worldwide.


In the name of the Komunica Power team, we invite you to discover our wide range of radio-communications accessories and see their quality; thanking you in advance for all your attention and trust.

Warm greetings,

The Komunica Power Accessories team